Metalis are an engineering recruitment agency specialising in the following sectors...
The latest engineering jobs
Search and apply for your next engineering role
About Metalis Engineering Recruitment
Metalis are a specialist engineering recruitment agency who understands the industrial, engineering & manufacturing industries and the people who work in them.
Whether you require our services as an employer or as a candidate, our team of specialist engineering recruitment consultants have the industry expertise to deliver the best results.
We work with some of the most talented engineers and project specialists in the engineering and manufacturing industry. And because we're specialists in solely engineering recruitment, we can supply engineers with a range of expertise to support the growth of your business.
About Us
Work with us
---
We're loved for what we do
Work with a reputable engineering recruitment agency
We give a high-quality, fully-managed engineering recruitment service that exceeds expectations. Take a look at our five star reviews on google.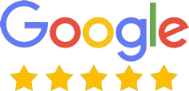 Find a job
Hire Us
Stay up to date with our latest blogs and news surrounding the engineering industry
Here you will find insightful blogs, industry news, career advice and more...